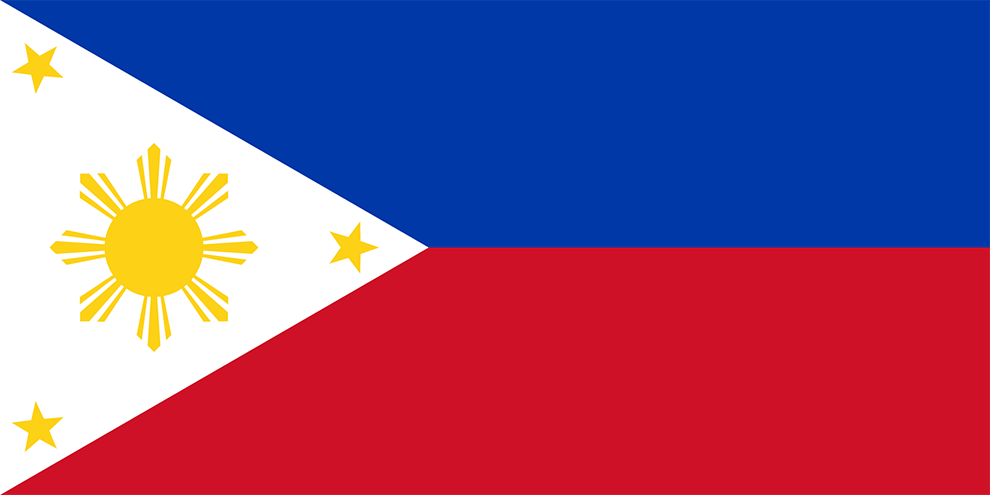 MAIPAPAN – Ti Wahiawā Health, aglanglanga kas maysa a pederal a kualipikado a sentro ti salun-at, mangituktukon iti pannakaaywan ti salun-at para iti intero a pamilia. Agserbikami kadagiti residente ti Wahiawā, Waialua, Mililani, Schofield, Kunia ken amin nga aglawlaw a lugar kas maymaysa a lugar a pakagun-odan iti komprehensibo ken de kalidad a panangtaripato iti salun-at.
DAGITI SERBISIO TI MEDIKAL KEN ESPESIALIDAD
Pannakaaywan ti Pamilia ken Adulto
Dagiti panglapped ken nakaro a medikal a serbisio a pakairamanan iti:
Pisikal eksamenasion, imunisasion, panagbisita iti masakit, panangtaming iti napaut a sakit
Serbisio ti laboratorio ken panageksamen
Edukasion iti salun-at ken panangbalakad
Primero a Pannakaaywan para kadagiti Maladaga, Ubbing, Agtutubo ken Tin-edyer:
Pisikal eksamenasion para kadagiti ubbing nga ag-edad iti 2 a lawas agingga 3 a tawen, ken tinawen kalpasan ti edad a 3
Dagiti imunisasion para iti iseserrek iti preschool, elementario, middle, ken high school
Pisikal eksamemnasion para iti Isports ken Eskuelaan
Behavioral a Salun-at – Mabalinmi nga evaluate-en ti koneksion ti isip-bagi-kababalin tapno makatulong a mangpasayaat kadagiti piliem nga aramiden maipapan iti salun-atmo. Nairaman dagiti benneg iti:
Salun-at ti isip, panagdanag, panagleddaang, panangbalakad iti PTSD
Panangtaming iti stress ken panagpungtot
Panagpaagas ken therapy iti pannakaadikto iti substansia
Panagmanehar ti timbang
Panagsardeng ti panagsigarilio
Diabetes Center of Hawaii
Panag-screen iti diabetes, panangdayagnos, pananglapped, edukasion, ken panangmanehar iti estilo ti panagbiag
Panangpababa iti level ti A1C, presion ti dara ken kolesterol
Panangmanehar iti timbang ken stress
Panangmanehar iti agas babaen iti parmasia nga adda iti uneg ti pasdekmi
Geriatrician – Espesialisado ti Geriatrician kadagiti naisangsangayan a kasapulan ti salun-at dagiti lallakay ken babbaket, a makitinnulong kadagiti pamilia no kasapulan. Mangipaay iti espesial a panangaywan ken pasayaatenna ti kalidad ti biag dagiti lallakay ken babbaket. Nakasagana nga agtrabaho dagiti kualipikado nga agprakpraktis para kadagiti pasientemi ken dagiti pamiliada tapno mangdayagnos, mangagas, ken mangparnuay kadagiti komprehensibo a plano ti panangtaripato.
Dagiti Panag-screen iti Salun-at – X-ray, laboratorio, panag-screen iti cancer, makaakar a sakit, testing para cholesterol, testing para iti blood lead, panagkita dagiti ubbing, panagdengngeg ken testing para iti COVID.
Salun-at dagiti Lalaki – Komprehensibo a serbisio ti salun-at tapno mapasayaat ken mapasayaat ti salun-at dagiti lallaki. Karaman kadagiti serbisio ti panangtingiting iti salun-at, geriatric specialty, panangmanehar iti diabetes, hypertension, ken diagnostic a panag-screen.
Podiatry – Espesialisado ti departamentomi iti podiatry iti panangdayagnos ken panangagas kadagiti kondision ken sakit ti saka, gurong, ken makinbaba a saka. Ti podiatrist-mi ket nasinged a makipagtrabaho kadagiti pasiente a diabetiko para iti panangaywan ken panangagasda.
Salun-at dagiti Babbai ken OB/GYN a Pannakaaywan – Panangtaripato sakbay ken kalpasan ti panagpasngay, agraman ti ultrasound ken panagplano iti nutrision; tinawen nga eksaminasion (pelvic, suso, Pap smears) ken birth control.
Parmasia Wahiawā Health – Ti parmasia ti Wahiawā Health ket masarakan iti isu met laeng a pasdek iti Family Medicine Clinic iti Suite 106. Mangipaaykami kadagiti agas iti nababa a presio babaen ti sistemami a sliding scale fee, libre a pakete ti agas a mangkissay iti panagkasapulan iti adu a plastik a botelia para ti pildoras, libre a pannakaitulod ti agas, komprehensibo a panangmanehar iti agas, edukasyon ti bukod panangmanehar iti diabetes, edukasyon ti hypertension, edukasyon ti agas, panangmanehar iti hepatitis C, bakuna ti COVID ken testing para ti COVID.
SERBISIO PARA TI PASYENTE
Insurance – Awatenmi ti kaaduan a porma ti insurance, agraman ti AlohaCare, UnitedHealthcare, HMSA, HMAA, Ohana Health Plan, UHA, TRICARE Select, Medicare, Medicaid ken dadduma pay a pribado nga insurance. Mangipaaykami kadagiti diskuento a serbisio iti sliding scale fee ken makatulongkami iti panagpalista, aniaman ti kabaelam nga agbayad.
Pannakaaywan ti Militar ken Beterano – Sidadaan ti Wahiawā Health a tumulong kadagiti beterano, pamilia ti militar, ken dagiti agpampannuray kadakuada kadagiti kasapulanda a pannakataripato iti salun-at. No addaanka iti TRICARE Select, Medicare, Medicaid, pribado nga insurance ti salun-at wenno kasapulam ti tulong a makagun-od iti insurance, addakami ditoy tapno tumulong.
Telehealth – Ti Wahiawā Health ket awatenna in-person a panagbisita ti pasiente kasta met dagiti telehealth appointment babaen ti video iti smart phone, tablet wenno kompiuter nga addaan iti kamera.
Pagpilian iti Transportasion – Makatulong ti Wahiawā Health kadagiti pasiente a mangyurnos iti transportasion nga agturong kadagiti medikal nga appointment.
Serbisio ti Panagpatarus – Masarakan dagiti naipatarus a dokumento ken impormasion iti website iti baba ti "languages" tab. (Insert hyperlink here). Nakasagana dagiti agipatpatarus no makiddaw, agpadpada para iti telehealth ken in-person appointment .
ORAS A PANAGLUKAT – (kitaen ti website para iti kompleto a listaan dagiti oras)
PANNAKAAYWAN TI PAMILIA KEN ADULTO
LUNES – BIERNES: 7 a.m. aginggana 6 p.m.
SABADO: 7 a.m. aginggana 5 p.m.
GERIATRICIAN
LUNES – HUEBES: 7 a.m. aginggana 5:30 p.m.
UMUNA KEN MAIKATLO A SABADO KADA BULAN: 7 a.m. aginggana 5 p.m.
SALUN-AT DAGITI BABBAI
MIERKOLES – BIERNES: 8 a.m. aginggana 5 p.m.
PEDIATRICS
LUNES – HUEBES: 7 a.m. aginggana 6 p.m.
BIERNES: 8 a.m. aginggana 6 p.m.
SABADO: 7 a.m. aginggana 5 p.m.
DIABETES CENTER OF HAWAII
LUNES – BIERNES: 7 a.m. aginggana 7 p.m.
SABADO: 7 a.m. aginggana 12 p.m.
BEHAVIORAL HEALTH KEN SIKIATRIYA
Pangngaasiyo ta tumawagkayo para kadagiti oras, 808-622-1618
PARMASIA
LUNES – BIERNES: 7 a.m. aginggana 6:30 p.m.
SABADO: 7 a.m. aginggana 5:30 p.m.
LOKASION – Kombeniente a masarakan iti 302 California Avenue idiay Wahiawā, iti ballasiw ti Jack in the Box, nga adu ti libre a pagparkingan.