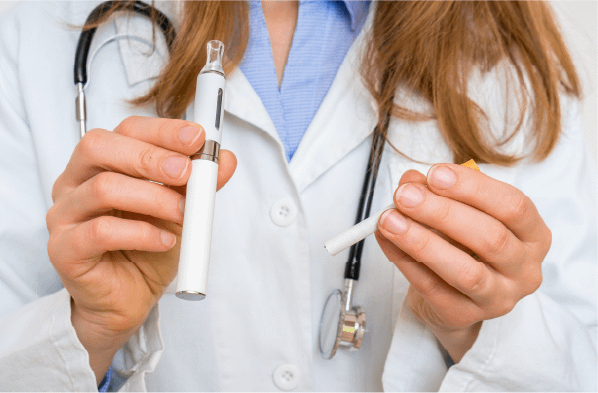 Wahiawā Health Offers Program to Help Patients Stop Using Tobacco
At Wahiawā Health, our providers care about the health of every patient. We know that quitting tobacco is a challenging process. Our team of certified Tobacco Treatment Specialists (TTS) are here to support patients on their journey to be tobacco-free.
The Quit Tobacco program includes any type of tobacco product such as vapes, e-cigs, chew tobacco or cigarettes. The program is open to all adult Wahiawā Health patients.
During every provider visit, patients are screened for tobacco use. If appropriate, a TTS referral is ordered by the provider. Patients work collaboratively with the TTS and provider to determine the most appropriate and personalized quit plan.
In-person or telehealth visits with the patient are set up with the TTS to provide encouragement and support along the way.
Personalized Services For Each Patient
Free Quit Kits are provided to patients, which provide helpful quit aids such as cinnamon gum, toothpicks, sugar free mints, a toothbrush, rubber bands, a fidget spinner, cinnamon sticks, distraction toys, a stress ball, etc.
Patients receive a combination of motivational interviewing, cognitive behavioral therapy, and pharmacotherapy tailored to each individual.
Counseling services, free medication delivery and refill reminders are provided by our community pharmacists.
The TTS schedules follow up appointments throughout the patient's quit journey.
Schedule an Appointment
In-person and telehealth services are available to current patients, new patients and those who do not have insurance.
Our care team provides a variety health screenings and physical exams to keep you healthy and to detect possible diseases in the early stages when treatment is the most effective. Routine immunizations, family planning, and disease management are also offered by our highly qualified providers.
Wahiawā Health offers in-house pharmacy services to provide patients with integrated medication management, prescription accuracy and convenience.
Wahiawā Health's expanded women's services include full OB/GYN care through our partnerships and pediatric department.