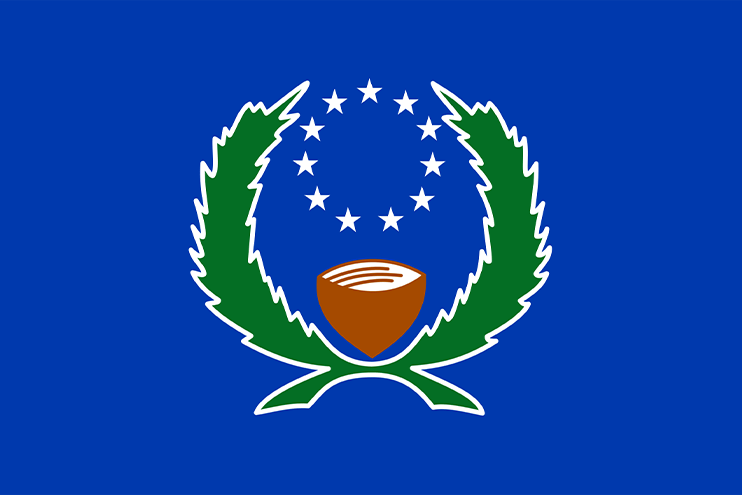 DUWEN KIHT – Wahiawā Health, ehu wasahn wini me kak ale ekei soangen sawas rehn Medicare oh Medicaid, kin kihong sawas en roson mwahu ong peneinei ehu pwon. Se kihong aramas me kouson Wahiawa, Waialua, Mililani, Schofield, Kunia oh wasa teikan me mih pidakihla wasa pwukat duwehte ehu wasa me kak ale koasoandi pisetik oh mwahu ong epwelpen roson mwahu.
SAWAS EN WINI KAN OH WASA KAN ME SE SAMANIH
Sawas ong Peneinei oh Aramas Laud
Sawas lap oh sawas ong ahnsoukis me se kin wia iei mepwukat:
Keseu en paliwar kan, doken immunization kan, tuhwong toahkte kan, apwlaih soumwahu me emen ahneki erein ahnsou reirei ehu
Sawas kan sang pelien lab oh screening
Kasukuhl duwen roson mwahu oh kihong kaweid de kaiahn
Sawas Mengei kan ong Seri Pwelel, Seri tikitik oh Seri sounpahr 10 lel 19
Kasawih iren seri me mih nanpwungen wik 2 oh sounpahr 3, oh mwurin sounpahr silu, keseu pahn wiawi pak ehu nan sounpahr ehu
Doken immunization ong preschool, elementary, middle, oh high school.
Pelien Mwadong oh Mwekid teikan ni Skuhl
Roson en Madamadau oh Wiewia – Se kak wia keseu ong mwomwen madamadau, wiewiahn paliweremwen eh kin doadoahkpene pwehn sewesei komwi kamwawiala omwi pilipil kan ong omwi roson en paliwar. Wasa kan me se kin kasawih iei:
Roson en madamadau, pwunod, nsensuwed daulihla me itar, kaweid ong kapwal en madamadau pwehki komw lelohng ehu kapwal me uhdahn laud (PTSD)
Apwalih pwunod oh pepehm en ke lingeringer
Sawas ong kapwal en doadoahngki wini suwed oh therapy
Apwalih uwen toutou en paliwar
Sawas en kauhdi kapwal en simok
En Hawaii Wasahn Sawas ong Soumwahu en Suke
Keseu ong soumwahu en suke, diarada dahme sapwung, kihong sawas, kasukuhl, oh epwelpen en emen eh mour
Katikala uwen A1C, nta laud oh cholesterol
Sawas ong uwen toutou en paliwar oh pwunod
Sawas ong wiepen ale oh doadoahngki wini nan aht wasahn ale wini (pharmacy)
Toahkte ong Aramas Mah kan – Toahkte pwukat samanih anahn kan en roson ong atail aramas mah kan, oh iang ar peneinei doadoahk pwehn kaitarala ar anahn kan. Kihong sawas tohrohr en apwalih oh kamwahwiala elen mour en atail aramas mah kan. Nait pwihn en toahkte semen pwukat kin diarada kapwal, kihong sawas oh wiahda ehu koasoandi pisetik ong wiepen epwel me anahn oh doadoahk mwahu ong nait aramas soumwahu kan oh ar peneinei kan.
Keseu ong Roson en Paliwar – X-ray, sawas sang lab, keseu ong cancer, soumwahu me mengei en parpeseng, keseu ong cholesterol, sosong ong nta ma mie lead ie, kasawih mesen seri, salengarail oh keseu ong COVID.
En Ohl kan Ar Roson – Sawas pisetik en kasawih roson en ohl men pwehn kamwawihala oh kalaudehla ar roson. Sawas pwuakt iei sawas en tehk tikih roson, sawas tohrohr ong ohl mah kan, epwelpen soumwahu en suke, nta laud oh screening pwehn diar kapwal de dahme sapwung.
Toahkte ong Neh – Aht pali ong toahktehn neh kin kihda sawas tohrohr pwehn rapakihda oh kamwawihala irair en soumwahu oh kapwal me pwarada ni neh, kumwut en neh, oh pali pah en neh. Nait toahkte en neh kin tehk kanahieng eh epwel oh eh kadoahke aramas soumwahu kan me ahneki soumwahu en suke.
SAWAS KAN ONG ARAMAS SOUMWAHU
Insurance – Se kin ale pali laud en insurance kan, iangahki AloahCare, UniteHealthcare, HMSA, HMAA, Ohana Health Plan, UHA, TRICARE Select, Medicare, Medicaid oh private insurance teikan. Se pil kin katikala pweinen sawas kan ni aht doadoahngki koasoandi en sliding scale fee oh kihong sawas ni pelien enrollment, mehnda ma aramas o kak pwain de soh.
Sawas ong Sounpei oh Irail me Koamoal sangehr Sounpei – Wahiawā Health uhdahn poadidieng ar sawas ong irail kan me koamoal sangehr Sounpei, peneinei me mihmihte nan sounpei, oh irail kan me re kin apwalih iangahki ar anahn ong roson en paliwar. Ma mie noumw TIRCARE Select, Medicare, Medicaid, private health insurance de komw anahne sawas en alehdi ehu insurance, se perenki en sewesei komwi.
Kihong Sawas en Roson Doadoahngki Video (Telehealth) – Wahiawā Health kasamwo aramas en kohdo reht pwe sen tuhwong ihr nin duwen aramas oh pil ni ahnsowohte se doadoahngki video ni smart phone, tablet de computer me mie camera ie.
Mehn Peidaid – Wahiawā Health kak sewese aramas soumwahu kan koasonehdi ar mehn peidaid pwehn kohla ni ar appointment kan en wini.
Sawas en Sounkawehwe – Doaropwe oh ire kan me kawehwedier ni omw lokia kak dierek ni aht website pahnangin tab me nda "languages." (Insert hyperlink here). Mie irail sounkawehwe kan me kak sewesei komwi ni ar doadoahngki video de tuwohng kiht nin duwen emen aramas ni aht wiahda omw appointment.
AHT AWAHN DOADOAHK KAN– (kilang aht website pwehn ale aht awahn doadoahk kan koaros)
SAWAS ONG PENEINEI OH ARAMAS LAUD
NI EHD LEL NI ALEM: 7 a.m. to 6 p.m.
RAHN KAUNOP: 7 a.m. to 5 p.m.
TOAHKTE ONG ARAMAS MAH KAN
NI EHD LEL NI EPENG: 7 a.m. to 5:30 p.m.
RAHN KAUNOP KEIEU OH KESILU EN EHUEHU SOUNPWONG: 7 a.m. to 5 p.m.
EN LIH KAN AR ROSON
NI ESIL LEL NI ALEM: 8 a.m. to 5 p.m.
TOAHKTE EN SERI
NI EHD LEL NI EPENG: 7 a.m. to 6 p.m.
NI ALEM: 8 a.m. to 6 p.m.
RAHN KAUNOP: 7 a.m. to 5 p.m.
EN HAWAII WASAHN SAWAS ONG SOUMWAHU EN SUKE
NI EHD LEL NI ALEM: 7 a.m. to 7 p.m.
RAHN KAUNOP: 7 a.m. to 12 p.m.
ROSON EN MADAMDAU OH WIEWIA
Kalahngan oh eker pwehn alehdi aht awahn doadoahk, 808-622-1618
WASAHN ALE WINI (PHARMACY)
NI EHD LEL NI ALEM: 7 a m. to 6:30 p.m.
RAHN KAUNOP: 7 a.m. to 5:30 p.m.
WASA
Mengei en diar kiht. Se mihmi 302 California Avenue me mih Wahiawa, palio sang Jack in the Box, oh dihr wasahn peidi sidosa ie.