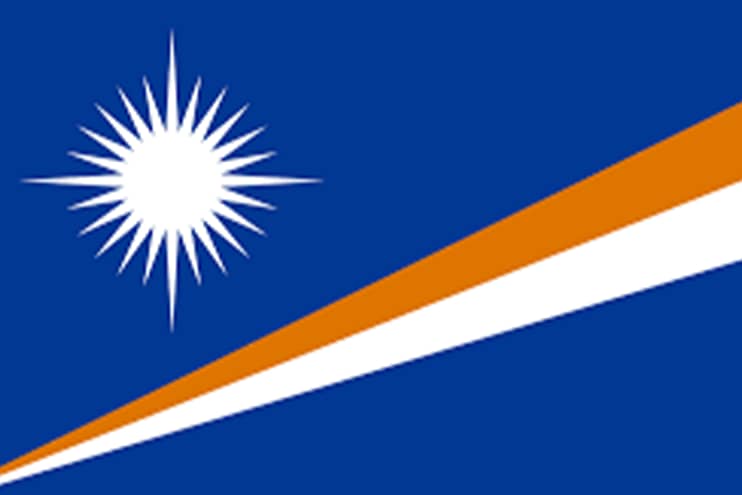 KÕN – Wahiawā Health, emoj an bõk kile im weppen jen kien (federal) ke ej juon jikin bõk ejmour eo nan jukjuk in ber (community) im ej maron lelok jiban in ejmour nan aoleben baamle eo. Kõmij maron nalõman ak lelok jiban ikijen naninmej nan ro rej jukjuk im ãmnãk ak jokwe ilo Wahawã, Waialua, Mililani, Schofiled, Kunia im ijoko pelaakin. Bwe en juon wot jikin aer jibadek im bok ejmour.
JERBAL KO AN JIKIN EJMOUR IN IM IJOKE REJ TIJEMLOK IE
Jiban Nan Baamle im Dritto
Jerbal in Bõbrae im taktõiki aoleb kain naninmej ekoba:
Kakõlkõl, wãã,lale dri-naninmej,
Jerbal an jikin kakõlkõl (lab)
Ekatak kin ejmour im koonjel
Jiban na niñniñ, ajiri jirik, jodrikdrik, jiron im likau
Jããke ejmour an ajiri ro ikõtaan 2 wiik lok nan 3 yio, im aoleb yio elkin 3 yio.
Wãã ñañ ajiri in bre jikul (preschool), elõmentre (elementary), mitõl (middle), im aij jikuul (high school)
ikure ko (sports) im kakõlkõl ko an jikul
Ejmour an lomnak im wawen mour–Kõmij maron kakilen ewi wawen im ejmour an lomnak-ãnbwin-maantin. jerbal iben dron nan aam jiban kokomanman lok jokalet ko am nan ejmour eo am. Ijoko elab etali rej:
Naninmej in lõmnak, tarukelel, inepata, PTSD koonjel
Lale inepata im jiban kabojrak illulu
Lale im jiban kabõjrak bok kadrõk im uno ko rekajur
Lale boun in ãnbwin
Kabõjrak kãbaatat
Jentor (Center) in Hawaii nan Dri-Tõnal
Kakõlkõl dri-tõnal, etale naninmej, bobrae, lelok kapilek, lale im kejbaok wawen ejmour
Kaadriklok AIC ak jonan tonal, aerin bõtõktõk (blood pressure) im kõlejtõrol (cholesterol)
Lale boun im naninmej in inepata
Lale im lelok wüno jen jikin kawüno
Taktõ Eo an Lõllap im Lellap – Geriatrician ej taktõ eo ej lale im jerbal iben baamle eo ikijen naninmij ko rej walok nan dritto ro (lõllap im lellap). Rej takõiki im bukot ijo eman lok nan kõkmanman lok mour eo an dritto ro. Tiim in taktõ e aam ebobjak nan aer etale naninmij, taktõiki, im bukõt im karrok wãween nan ejmour eo emantata im naj jerbal nan dri-naninmej eo im baamle ko aer.
Kakõlkõl Nan Ejmour–Piija –(xray), kakilen/kakõlkõl, kakõlkõl in kããnjer, kakõlkõl in kiij ko rekabobo, kakõlkõl in kõlejtõrol (cholesterol), kakõlkõl in bõtõktõk, kakõlkõl mejen ajiri, kakõlkõl in lojilñi im kakõlkõl in COVID.
Ejmour An Emman – Wawen taktõ im wawen jiban in ejmour ko rejejõt im ekkar nan aer kõkõmanman lok ejmour eo an emman. Jerbal ko rekoba kakilen an ejmour, jiban ko nan lõllap, lale dri-tõnal, etale aerin bõtõktõk, im aolep kain kakõlkõl ko jet.
Taktõ In Ne– Jikin taktõ in ne eo aam, rej tijemlok ilo kakilen , im taktõiki aoleb jorããn ko an ne, lijaakkwõlele, ajaj in neem. Taktõ in ne ro amm rej bar jerbal in kejabrok dri-tõnal ro.
Ejmour An Kõra im Taktõ In Bõroro (Women's Health and OB/GYN Care) – Taktõ im jiban in bõroro ko jen jinoin nan elkin an lotak, ekoba kakõlkõl ko rej piijaiki lojem (ultrasound), jiban karrõk mona ko reman nan kwe, kakõlkõl aoleb yio kin ( muur, itii, kakõlkõl in lowan kõra) im wüno im bobrae bõroro.
Jikin Kawüno An Wahiawa Health – Jikin kawüno an Wahiawā Health ej ber ilo Kilinik eo am baamle (Family Medicine Clinic) ilo ruum 106 (Suite 106). Kõmij maron kaddriklok wõnããn wüno ekkar nan jonan am maron kõlla, pakij wüno ejelok wõnããn nan kaddriklok kejõrbal bülajtiik bato, bõkwaj nan kwe ejelok wõnããn, lale aoleb wüno , kapilõk yuk kin am maake kejbarok tonal, kapilõk ikijen aerin botõkbõk, kapilõk kin wüno ko am, kejbarok naninmej in aj (hepatitis C), wãã ko an COVID im, kakõlkõl nan COVID.
PATIENT SERVICES
Injuran –Kõmij bok aoleb kain injuran ekoba, AlohaCare, UnitedHealthcare, HMSA, HMAA, Ohana Health Plan, UHA, TRICARE Select, Medicare, Medicaid im injuran ko am maake. Kõmij maron kaddriklok wonããn ekkar nan jonan am maron im jiban yuk kanne am pepa in bõk jiban, jekdron jete komaron kõlla.
Jiban Nan Dri-tarinae Im Kar Dri-tarinae – Wahiawā Health eboojak in jiban kar dri-tarinae im baamle ko an dri-tarinae im ro rej bõk eddo in aer taktõ. Ne ewor am TRICARE Select, Medicare, Medicaid, ak injuran ko am maake ak kwoj aikuj jiban komman an injuan, kõm bojak in jiban.
Taktõ Kin Kein Kõnono Ko – Wahiawā Health ej karuwanenekitok aoleb dri-naninmej im bar einwot ro rej apoinmen ilo kein ekõnono ko einwot jelboon, tablet, kambutor, ko elon kamera/kein piija ko ie.
Transportation Options – Wahiawā Health emaron jiban kõmman ial in itok im bar jeblaak nan apoinmen ko am.
Translation Services – Ennan ko emoj ukõti renaj ber ilo website iumin tab ne an "kajjin ko". Kalet hyperlink in ijin (Insert hyperlink here). Enaj bar wõr jiban jen dri-ukok ro, ibbam ak lo kein kenono ko, ne kwonaj aikuj.
AWA IN BELLOK KO – (lale website eo nan list in awa)
JIBAN BAAMLE IM DRITTO
MANDE – BÕLAIDE: 7 a.m. to 6 p.m.
JÃDEDE: 7 a.m. to 5 p.m.
DRITTO (LÕLLAP IM LELLAP)
MANDE – BÕLAIDE: 7 a.m. to 5:30 p.m.
JÃDEDE EN KEIN KAJUON IM KEIN KAJILLU ILO JUON ALLIN MONTH: 7 a.m. to 5 p.m.
WOMEN'S HEALTH
WÕNJE – BÕLAIDE: 8 a.m. to 5 p.m.
NIÑNIÑIM IM AJIRI
MANDE – TAIJE: 7 a.m. to 6 p.m.
BÕLAIDE: 8 a.m. to 6 p.m.
JÃDEDE: 7 a.m. to 5 p.m.
JENTOR AN DRI-TÕNAL ILO HAWAII
MANDE – BÕLAIDE: 7 a.m. to 7 p.m.
JÃDEDE: 7 a.m. to 12 p.m.
EJMOUR AN KELMANLOKJEN IM MANTIN MOUR
JUOIJ EIM CALL, 808-622-1618
MANDE – BÕLAIDE: 7 a m. to 6:30 p.m.
JÃDEDE: 7 a.m. to 5:30 p.m.
KÕMIJ BER – Eman am tobar kõm ilo 302 California Avenue ilo Wahiawā, kiijen lok Jack in the Box, ellõn jikin paak ejelok wonããn.