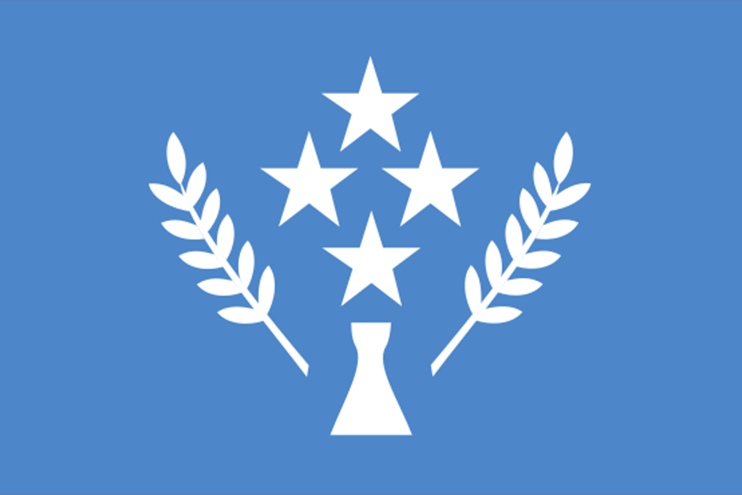 A KACSR – Wahiawā Health, sie acn in ono ma kuh in eis kais kuhtuh mwe kahsruh sin Medicare ac Medicaid kuh ma sahyac, sang kahsruh nuhke moul luhn mwet nuhkewa in sucu se. Kuht sang kahsruh nuhsin mwet nuhkewa ma muhta Wahiawā, Mililani Schofield, Kunia ac acn nuhkewa ma raunelah acn inge in eis kahsruh pucspucs ac karingihnyuck wo nuhke moul kuh health laltahl.
MWE KAHSRUH NUHKE ONO AC KUHTUH IP MA ELOS PIHSRLAC KAC
Kahsruh nuhsin Sucu ac Mwet Mahtuh
In tuni monin mwet se ke wacngihn molo ac sang kahsruh in karingihn mwet mas ke kitin pacl ma weacng ma inge:
Tuni monun mwet se, fakfek in immunization, som nuhke acn in ono ke srihpen mas (sick visit), kahsruh nuhke mas ma oasr yurin mwet se ke lusen pacl loeloes
Mwe kahsruh ke accn in lab ac screening
Luti mwet uh ke ip luhn health ac sang kahs in kahsruh kuh kai
Karingihnyen Awowo uh, Tuhlihk Srihsrihk, Tuhlihk Ma Yac 10 Nuhke 19
Check up luhn tuhlihk ma oasr ke matwe wik 2 nuhke yac 3, ac kais sie yac tukun eltahl aluhkelah yac 3
Fakfek in immunization luhn preschool, elementary, middle ac high school
Karingihn nuhke Ip luhn Srihtacl ac Mukwikwi ma orek ke acn in Lutlut
Ohiyacn Mukwikwi kuh Elah luhn Mwet Se (Behavioral Health) –
Kuht kuh in sang kahsruh tuni lah fuhkah kuhpahsr ke orekma luhn mwe nuhnak lom nuhke mukwikwi kuh elah lom in kahsruh ahkwoyelah sulaclah kom oruh nuhke monum. Ip ma kuht lihksreni sang kahsruh nuh kac pa:
Karingihnyen mwe nuhnak (mental health), fosrngah, ahsor kuh sucpwacr ma upac (depression), kahsruh nuhke mwe muhnahs luhn mwet se in karingihn fosrnga upac lal ke srihpen ma upac kuh ma kuluk se ma sikyak nuhsel (PTSD)
Elyah yohk ac karingihnyen kasrkasrak kuh folo
Orekmakinyen ono kuluk ac therapy
Karingihn toasriyen mano
Tui liki sismohk
Acn in Kahsruh nuhke Mwesen Suka luhn Hawaii
Tuni mwesen suka, konwack lah meac kuluk, sang ono in kahsruh, lutlut kac, ac ohiyacn karingihn moul lom ke mas inge
Ahksrihkyelah luhpan A1C, blood pressure ac cholesterol
Karingihnyen toasr luhn monum ac elyah lom
Eisyen ono ke acn in ono lasr uh (in-house pharmacy)
Daktuh luhn mwet mahtuh (Geriatrician) – Daktuh luhn mwet mahtuh inge arlacna pihsrlac ke ip luhn karingihnyen mwe enenuh luhn mwet mahtuh lasr uh, e elos wi sucu uh orekma in ahkfalyelah ma enwenweyuck. Eltahl sang mwe karingihn sacohk ac ahkwoyelah ohiyacn moul luhn mwet mahtuh lasr uh. U in daktuh inge suc arlac pihsrlac ke orekma laltahl uh kuh in konwack lah mas fuhkah, sang ono kuh ma in kahsruh, ac oraclah oakwuck ma ip srihsrihk na pwacye ma ac orekma wo nuhsin mwet mas lasr uh ac sucu laltahl uh.
In Tuni Mano (Health Screenings) – X-ray, orekma ke lab, tuni cancer, mas ma sensen ac fihsracsr in fahsrelihk, srihkasrak nuhke cholesterol, srihkasrak nuhke sra in liye fin oasr lead kac, tuni muhtuhn tuhlihk, insracltahl ac mwe srihkasrak nuhke COVID.
Kahsruh nuhsin Mukul – Sang kahsruh ma arlac ip srihsrihk in ahkwoyelah moul luhn mukul uh ac in orekma wo. Kahsruh inge wekuhnacng health assessment, kahsruh nuhsin mwet mahtuh, karingihnyen mwesen suka, hypertension, ac diagnostic screening.
Kahsruh nuhke niyac (Podiatry) – Ip luhn mwe kahsruh nuhke niyac arlac pihsrlac ke ohiyacn konwack ono in kahsruh ohiyac kuh mas ke niyac, srih ke sisken niyom (ankle), ac acn ten ke niyom. Daktuh lasr nuhke niyac ac kacfweacng taran ac orekma wo in sang mwe karingihn ac ono nuhsin mwet mas lasr ma mwesen suka.
Kahsruh nuhsin Muhtwacn ac OB/GYN – Kahsruh nuhsin mutwacn pihtuhtuh meet liki el isuslac ac tukun el isuslac, ma inge weacng ultrasounds ac plan nuhke mongo ma wo nuhke mahnol; mwe tuni ma orek ke kais sie yac (pelvic, titi, Pap smears) ac birth control.
Health Pharmacy luhn Wahiawā – Pharmacy luhn Wahiawa Health oasr luun Family Medicine Clinic se ke Suite 106. Kuht kuhkackihn ono ac ahksrihkyelah molo ke kuht orekmakihn oakwuck se lasr ma kahsruh ahksrihyelah molin ma inge, orekmakihn mwe nwacna ono ma ahksrihyelah orekmakihnyen sucfah ma oreklac ke puhlahstik, delivery ke wacngihn molo, oakwuck ip srihsrihk nuhke orekmakihnyen ono, luti mwet mwesen suka in etuh karingihn eltahl sifacna, luti mwet mas in etuh ke srah fuhlwact, eis etwack ke ono, karingihnyen hepatitis C, fakfek in kohsrkohsr nuhke COVID ac mwe srihkasrak nuhke COVID.
KAHSRUH NUHSIN MWET MAS
Insurance – Kuht eis inkaiyen insurance uh, weacng AlohaCare, UnitedHealthcare, HMSA, HMAA, Ohana Health Plan, UHA, TRICARE Select, Medicare, Medicaid ac private insurance sahyac. Kuht sang pac kahsruh ma ahksrihkyeyuck molo ke kuht orekmakihn oakwuck in sliding scale fee ac kuh in kahsruh ke ip luhn enrollment, finnwe kom kuh in moli kuh tiac kuh.
Kahsruh nuhsin Military ac Veteran – Wahiawā Health arlacna insacnacng in kahsruh veterans, sucu ma oasr ke military, ac mwet ma eltahl karingihn (dependents) nuhke health laltahl.
Sang kahsruh ke video (Telehealth) – Wahiawā Health engan in osun nuhsin mwet mas ke eltahl tuhkweni aliyei sie sin sie ac pac orekmakihn oakwuck in telehealth ma orek ke video ke sie smart phone, tablet kuh computer ma oasr camera kac.
Kahsruh nuhke Mwe Wiwac – Wahiawā kuh in kahsruh mwet mas oakiyac mwe kahsruh nuhke mwe wiwac in som nuhke appointment laltahl.
Kahsruh nuhke Sie Mwet in Lweng – Kom kuh in konwack pwepwuh ac information ma luhngasyucklac tari ke kahs lom ke website lasr ye tab se ma fwahk "languages." (Insert hyperlink here). Oasr mwet in lweng ma kuh in kahsre kom lweng ke video kuh telehealth ac mwet lweng kuh pac in wi kom nuhke appointment lom ma oreklac tari.
AO IN OREKMA LASR – (liye website lasr kom in eis ao nuhkew lasr)
KAHSRUH NUHSIN SUCU AC MWET MAHTUH
MON – FRI: 7 a.m. to 6 p.m.
SAT: 7 a.m. to 5 p.m.
DAKTUH LUHN MWET MAHTUH (Geriatrician)
MON – THURS: 7 a.m. to 5:30 p.m.
SATURDAY SE MEET AC AHKTOLU KE KAIS SIE MAHLWEM: 7 a.m. to 5 p.m.
KAHSRUH NUHSIN MUHTWACN
WED – FRI: 8 a.m. to 5 p.m.
DAKTUH LUHN TUHLIHK
MON – THUR: 7 a.m. to 6 p.m.
FRI: 8 a.m. to 6 p.m.
SAT: 7 a.m. to 5 p.m.
ACN IN KAHSRUH NUHKE MWESEN SUKA LUHN HAWAII
MON – FRI: 7 a.m. to 7 p.m.
SAT: 7 a.m. to 12 p.m.
KAHSRUH NUHKE OHIYACN MUKWIKWI AC NUHNAK LUHN MWET SE
Please call for hours, ????????? 808-622-1618
ACN IN TI ONO (PHARMACY)
MON – FRI: 7 a m. to 6:30 p.m.
SAT: 7 a.m. to 5:30 p.m.
ACN –Fihsracsr in konwekuhtyak. Kuht aosr e 302 California Avenue e Wahiawā, fototo nuh Jack in the Box, ac puhs yen kom kuh in park we.