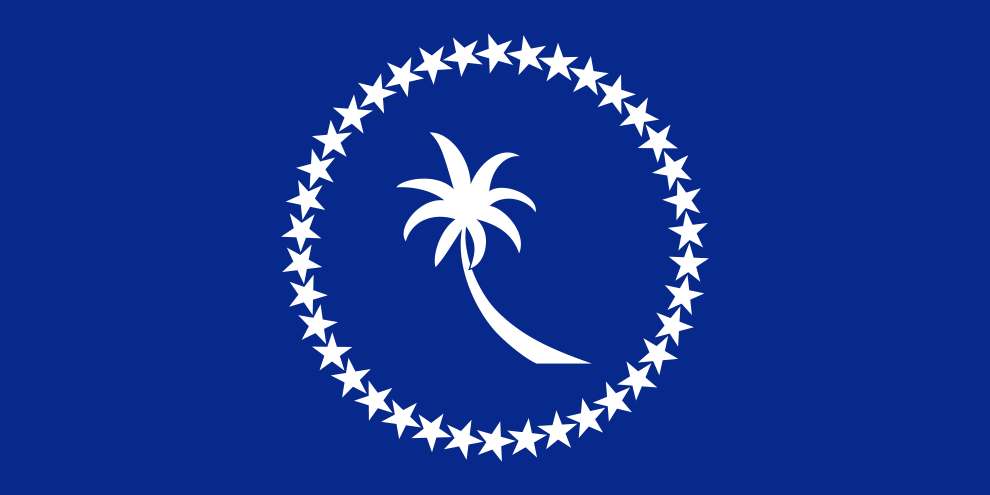 PWOROUS USUN – Wahiawā Health, eu ofis ika health center mi kan awora alillis usun chok mwuun Merika, ra awora ekkewe minen alillis ren pochokkulen inis fan iten ekkewe unusen famili. Aua kan awora ekkewe chon imw lon Wahiawā, Waialua, Mililani, Schofield, Kunia me meinisin mi arapakkan ikkenan fan iten aramas mi tongeni kuna feioch seni fan iten ar repwe tongeni weweoch me sopwoch lon manawach.
EKKEWE MINEN ALILLIS LON PEKIN SAFEI ME EKKOCH METTOCH SOKKUN ALILLIS
Tumwun fan iten Ekkewe Famili me Ekkewe Watte
Ekkewe minen alillis mi suuk fan iten wor tuttumwun kapachelong:
Awewe chok ren Checheki Inisich, Ekkewe Oppos, chuuri ekkewe mi wor semmwen, me ekkewe mi wor semmwen mi chou me weires
Alillis ren Laboratory me ekkewe Screening
Kakkae usun Pekin Safei me emmwen
Minen Tumwun Fan iten ekkewe Monukol, Ekkewe Semirit, Ekkewe Sarafo me Teenage
Checkup fan iten ekkewe semirit mi niit ieriir ukukun 2 wiik me ekkewe 3 ier, me mwirin ieirir 3 feffeita
Ekkewe Oppos fan iten ekkewe semiri mi fiti preschool, elementeri, middle, me mi tolong lon high sukul
Ekkewe Urumwot me Feffer fan iten Sukul ren taiso
Lapalapen Pochokkulen Inisich – We Sa tongeni kunaochu ach ekiek me nemeni inisich ren ach sipwe amurinnelouchu ekkewe kefil ka mochen feri fan iten pochokkulen inisom. Sipwe nefotofot woon:
Ekiekich, Ach Aurek, Ach kewe Osukosuk ika sia Letipechou ren, Emmwen usun PTSD
Nemeni ika sipwe mmang le song me weweiti nonnomun manawach
Kaulo le Feri ika Unumi Safeien Opuchopuch
Ach sipwe lus Weight ika Kukkunulo fite chou kich lap seni ach sipwe kitinup
Kaulo le un supwa
Ofisin Semmwenin Suuke lon Hawaii
Cheki ika a wor Semmwenin Suuke, Ekkewe diagnosis, Ifa ususn sipwe tumwunuochu seni, Sukul ika kakkae, me Mettochun tumwunuochu inisich lon pekin safei
Kukkunutiw ekkewe A1C level, ffeita chcha me cholesterol
Ach Weight ika Chou me stress management (Lollinen)
Alillisin pekin Safei seni am we in-house pharmacy (lon am sitowa le amomo ika awora ekkewe safei)
Geriatrician – Ekkewe Geriatrician ra kkan alisi ekkewe mi chinnap lon pekin safei (kupuna) kapachefengeni ekkewe famili. A awora an alillis le amurinnelo manawen ekkewe mi chinnap (kupuna). Am we kuumi mi fokkun lipwakoch ra mochen neuneu ark ewe sileochu me lipwakoch le alisiir, tumwunu, me feri kokkotoch fan iten ach kewe patient me ar kewe famili.
Ekkewe Health Screening – X-ray, laboratory, ekkewe cancer screening, ekkewe semmwen, cholesterol testing, blood lead test, ekkewe pediatric vision, auseling meCOVID testing(oppos).
Men's Health (Fan iten ekkewe Mwan) – Alisi le amurinnolo ekkewe mwan ar repwe pochokkul. Kapachelong ekkei alillis awewe chok ekkewe assessment, geriatric specialty, alillis le nemeni semmwenin suke, ffeita cha, me diagnostic screening.
Podiatry (Semmwenin Pechen) – Am we podiatry department aua alisi le echikara me tumwunu chokkewe mi kan wor semmwenin pecher, ika asan ewe pecher, me lon fan ewe pecher. Am we tokteron podiatrist a angang woon ekkewe mi wor semmwenin suuke.
Women's Health and OB/GYN Care – Prenatal and postnatal care, including ultrasounds and nutritional planning; annual exams (pelvic, breast, Pap smears) and birth control.
Wahiawā Health Pharmacy – Wahiawā Health's in-house pharmacy mi nom lon ewe Family Medicine Clinic in Suite 106 (Rum nampan). Aua kan awora ekkewe safei mi kukkun moni seni am we system, ekkewe safe ese kamo me ekkewe plastic pill bottle, ekkewe safei mi lamot epwe ssa ika deliver ngeni imwen emon, tumunu safei, tumunu ekkewe mi semmwenin suuke, kakkae usun semmwenin suke, kakkae usun ekkewe mi ffeita chcha, kakkae usun pekin safei, mi wor semmwenin hepatitis C, COVID ekkewe oppos me COVID testing.
EKKEWE ALILLIS FAN ITEN ARAMAS
Insurans – Aua etiwa ekkewe chommong sokkun insurans lon pekin safei, kapachelong AlohaCare, UnitedHealthcare, HMSA, HMAA, Ohana Health Plan, UHA, TRICARE Select, Medicare, Medicaid me ekkewe ekkoch sokkun private insurans. Aua pwal awora discount ngeni meinisin mi niit, ese pwal lifilifin ika ifa ukukun ka tongeni mooni.
Ekkewe mi nom lon Military me Veteran Care (Sounfiu)– Wahiawā Health ra pwon le tumunuochu ekkewe is veteran, ekkewe military famili, me neur kewe fan iten pochokkulen inisiir. Ika mei wor om TRICARE Select, Medicare, Medicaid, private health insurans are ka niit pwal och alillis fan iten om kopwe tongeni angei insurans, aua tongeni alisuk.
Telehealth – Wahiawā Health ra etiwa ekkewe in-person patient visit pwal ekkewe telehealth appointment woon via smart phone, tablet ika komputer mi wor camera lon.
Pekin Waa mi Suuk – Wahiawā Health ra tongeni alisi ekkewe ekkoch le angei alillis lon pekin wawa fan iten ar repwe feilo ngeni ark ewe appointment lon pekin safei.
Alillis lon Pekin Chiyaku– Ekkewe taropwe mi kan chiyakuni me ekkewe pworous lon fosun fonuom epwe wor ika suuk ngonuk lon am we website fan "languages" tab ika kopwe tiki ngeni. (Insert hyperlink here). Ekkewe Chon Chiyaku ra tawe ren ekkewe telehealth me ekkewe in-person appointment ika oua mochen tingor.
KULOK FITE AM AUA SUUK – (pii ngeni am we website pwal och pworous usun kulok fite aua suuk ngeni)
FAMILY AND ADULT CARE
SARINFEL – ENIMU: 7 a.m. to 6 p.m.
AMMOL: 7 a.m. to 5 p.m.
GERIATRICIAN
SARINFEL – ARUANU: 7 a.m. to 5:30 p.m.
AEUIN ME AULUNGATIN AMMOL LON ITEITAN AMMOL LON EU ME EU MARAM: 7 a.m. to 5 p.m.
WOMEN'S HEALTH
AULUNGAT – ENIMU: 8 a.m. to 5 p.m.
PEDIATRICS
SARINFEL – AURUANU: 7 a.m. to 6 p.m.
ENIMU: 8 a.m. to 6 p.m.
AMMOL: 7 a.m. to 5 p.m.
DIABETES CENTER OF HAWAII
SARINFEL – ENIMU: 7 a.m. to 7 p.m.
AMMOL: 7 a.m. to 12 p.m.
BEHAVIORAL HEALTH & PSYCHIATRY
Kese mochen kokkorikem ika kulok fite am aua suuk, 808-622-1618
PHARMACY
SARINFEL– ENIMU: 7 a m. to 6:30 p.m.
AMMOL: 7 a.m. to 5:30 p.m.
LEENI – Am aua nom lon 302 California Avenue lon Wahiawā, arap ngeni Jack in the Box, mi wor chommong parking mi ese kamo